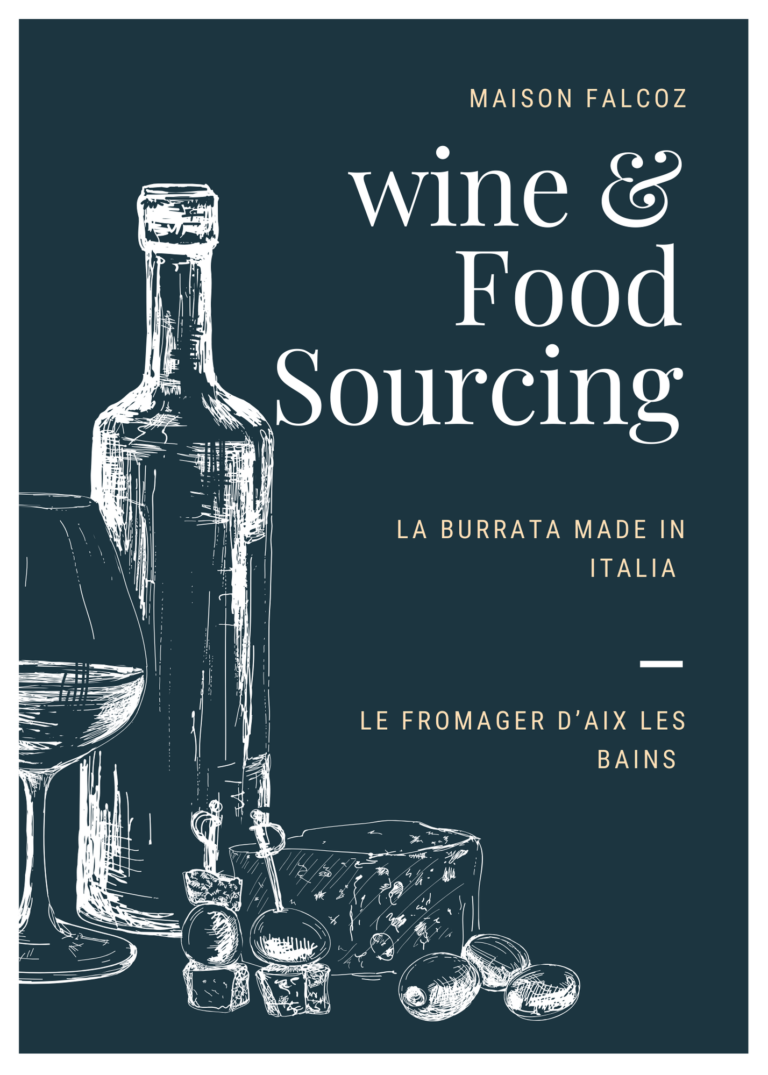 Through a few articles to come, we will share with you the stories of passionate men and women, know-how, and selections of products that we offer à la carte in our restaurants. We have taken care to choose them for their gustative qualities, and often also because the encounters have been moving and authentic.
When we decided to offer you an à la carte burrata from the Savoy this winter, we remember the emotion we felt during a tasting at the Bar à Vintage in Aix les Bains, where we tasted a creamy and tasty burrata.
After a little investigation, we meet Romain Guibert, a cheese maker in Aix les Bains who offers this little 200 gr marvel (and so many other good things…) straight from the village of Battipaglia in the south of Italy.
His shop is very small and well laid out, the dozens of cheeses displayed in the window are so well treated! We already know that the man at the head of this small shop loves his job and his products, that he takes care to select them. On the labels, you can read the name of the cheese, but also the name of the person who makes them. You can find the wonders of the Savoyard soil, but also magnificent Roquefort, Cantal or Rocamadour, jars of this fontainebleau that feels like a big milky hug.
Romain aligns its selections with its values and its encounters, with respect for know-how and with the intelligence of the heart.
Romain is one of those people, like Nicolas Ferrand, a Savoyard winegrower straight out of science-Po, who we will tell you about soon, who knew how to change course in the course of his life's journey when a revelation of ultimate obviousness left no doubt and erased fears.
When we taste this Burrata, it takes the limelight around the table, it is melting and full, greedy and creamy, spreads over the plate and soothes our taste buds.
They are specially made to special order, and we take the time to meet Romain every week in his shop to pick them up.  Don't blame us if we are out of stock for a while!
Don't hesitate to stop in Aix les Bains, at the Guibert cheese dairy to get to know him and leave with some of the delicious cheeses from his selection.